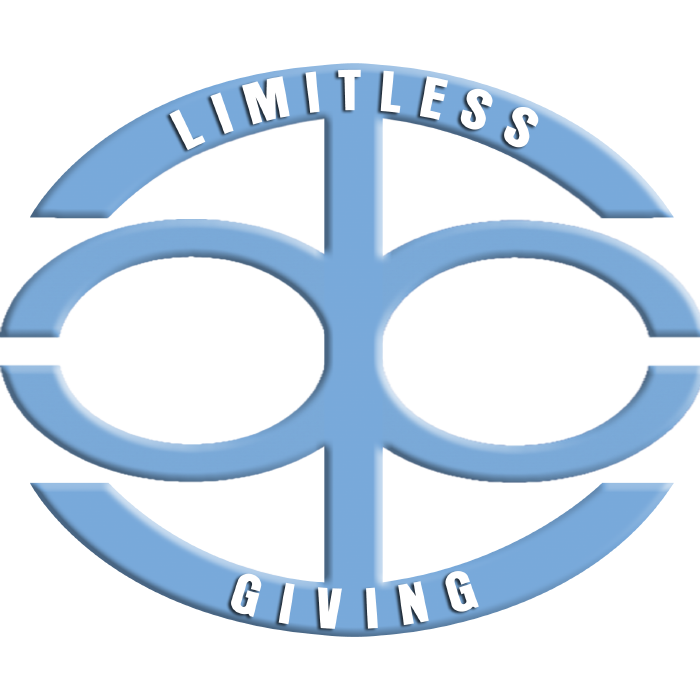 AMITA FOUNDATION
Limitless Giving
Limitless Giving. Educate Children.
Empowerment of children and youth forms a critical parameter in the development and sustenance of a social construct. Education, clearly, is the answer to this. Touching the lives of these young ones thus, goes a long way in ensuring the social and economic progress of a nation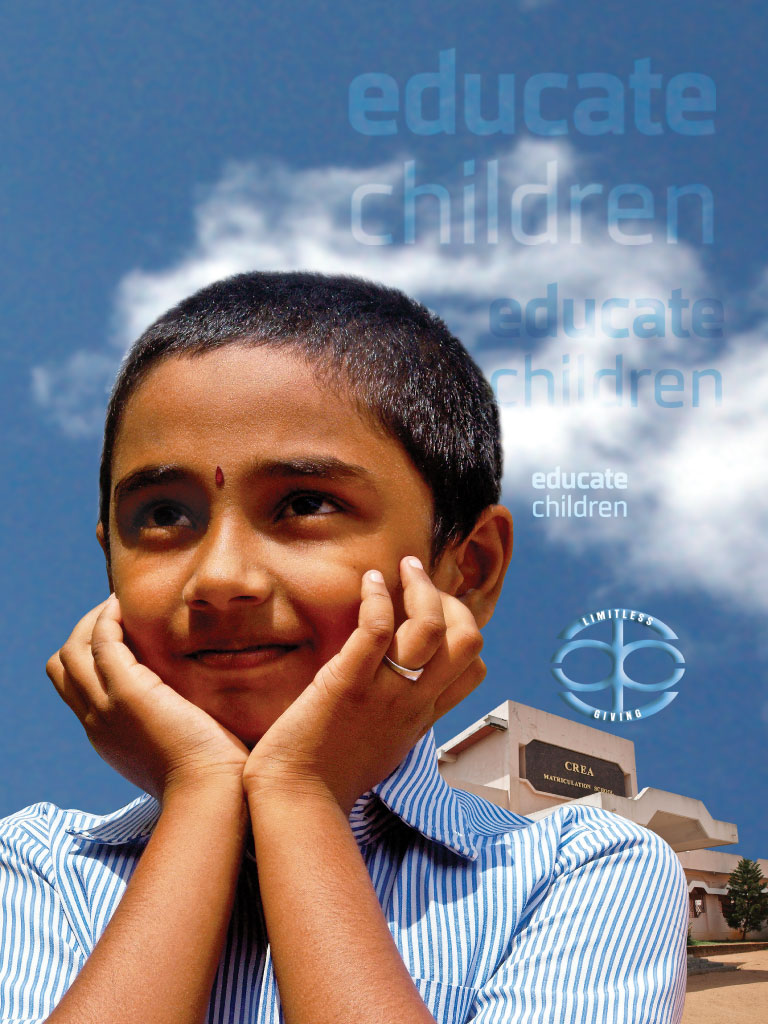 AMITA FOUNDATION firmly believes that education is key to achieving this dream… which is why this not-forprofit organisation has been in the forefront with its prime objective of empowering tens of thousands of children by providing for their educational needs to help them rise up and soar in academic excellence.
An important realisation of AMITA's dream is CREA Children's Academy – Matriculation Higher Secondary School, a rural school situated in Nagamangalam (near Trichy) in Southern India.
The COVID pandemic has adversely impacted several families in the rural sector, leaving many single parents struggling to provide quality education to their children due to the economic meltdown. But then, there are people like you… large-hearted, benevolent… ready and willing to play a significant role in shaping the lives of these little ones! AMITA sincerely requests and gratefully accepts monetary donations from individuals and the corporate sector to provide for the academic expenses of such children in Tamil Nadu.
AMITA Foundation is the initiative of Mr. Barnabas Tiburtius & Family – being the first in his rural family to receive education and trailblazing a path in the field of Industrial Automation globally – he truly knows the value of a good education and the opportunity it provides. The family established this Foundation to provide opportunities to socially and economically backward children, a chance to change their future and that of this world. We invite like minded individuals to join our initiative and through your 'Limitless Giving' truly make a difference


We are supporting nearly 50 students at a total of Rs.3,00,000, individual support varying from Rs.5,000 to Rs10,000. Our plan is to increase the funding to additional 50 students per annum with an annual outflow of Rs.6,00,000. The current corpus in the Trust is Rs.30,00,000 earning 8% interest annually. The trustees contribute any shortfall. We plan to have an additional corpus of Rs.50,00,000 through your generous donations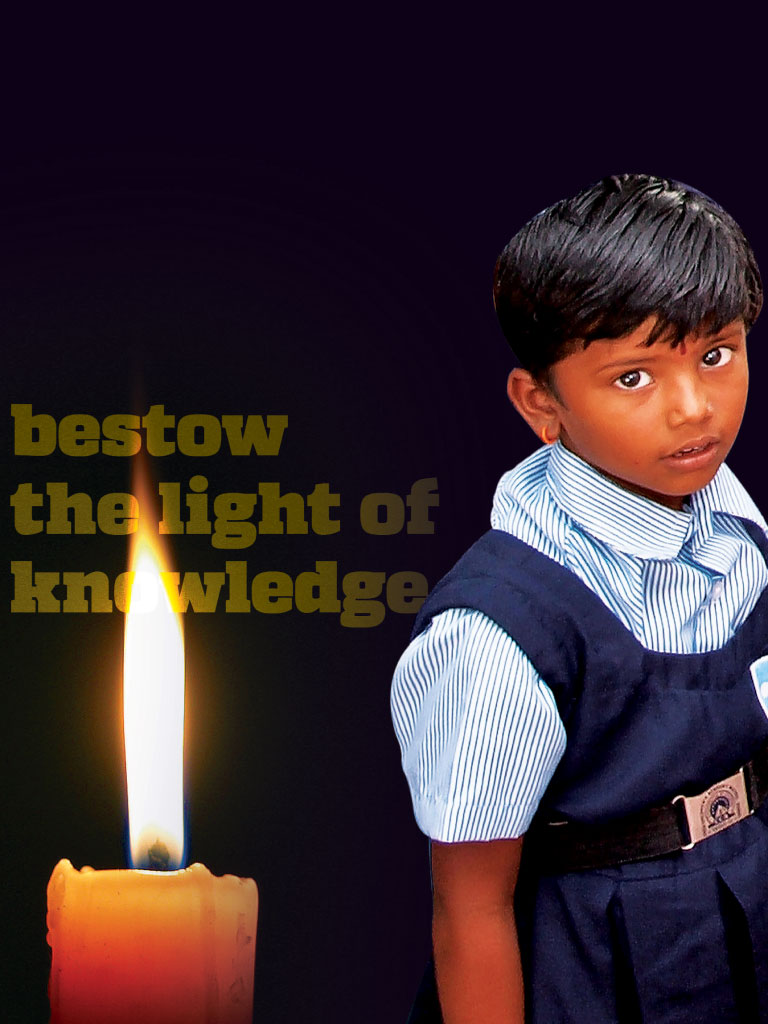 Donate to Educate
Donations accepted in Indian Rupees through Cheques or DD payable at Chennai beneficiary "AMITA FOUNDATION" or through bank transfer:
Account name: AMITA FOUNDATION
Bank name: Bank of Baroda, 89, Santhome High Road,
Chennai – 600028
Beneficiary A/C no: 19690200000617 (Current Account)
IFSCCode: BARB0MRCNAG
(The fifth position is the number zero not letter O)

PAN AABTA5790Q
 
Helping to Educate Children
We know that education is important. It's one of the most powerful ways to change your life and the lives of others. And we hope that you are inspired to support students education by donating money. Make a difference today!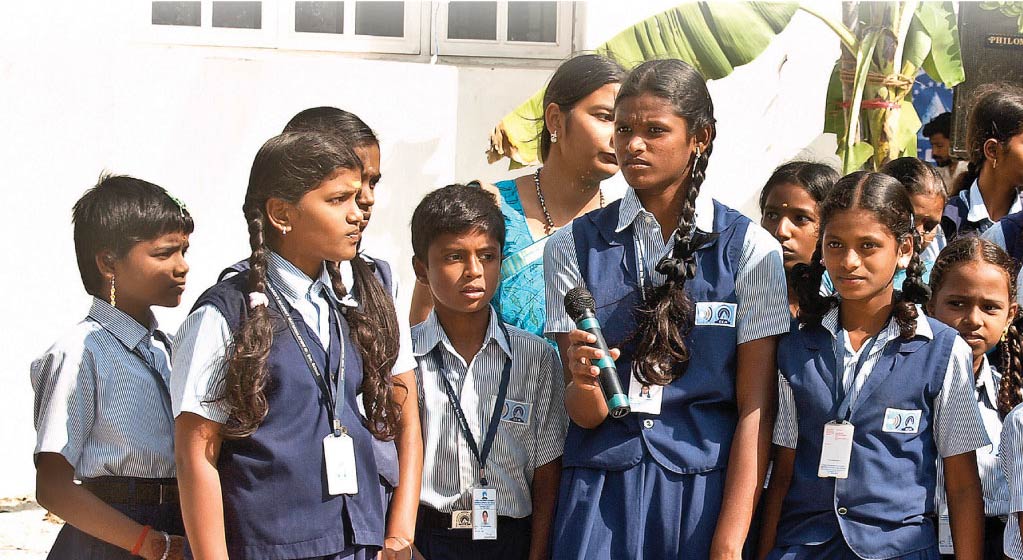 Get in Touch. Get Involved.